Paragon Patches Offers The Best Woven Patches In USA
Look no further for the best quality woven patches because Paragon Patches has got you covered! We specialize in creating high-quality woven patches that can be customized to meet your unique needs. Our custom-woven patches are perfect for adding a professional touch to your uniforms, bags, hats, and more.
Woven patches are a type of embroidered patch that is created using a loom. The design is woven into the fabric using thread, creating a durable and long-lasting patch that is perfect for everyday use. Unlike traditional embroidered patches, woven patches have a smoother surface and a more intricate design, making them ideal for detailed logos and designs. There are multiple uses for these patches, such as woven hat patches, woven patches for jackets, jeans, and much more.
The Best Custom Woven Patches
At Paragon Patches, we understand that every customer has unique needs. That's why we offer custom woven patches with no minimum order requirement to give you patches that can be designed to your exact specifications. Our team of experienced designers will work with you to create a patch that matches your branding, logo, or message.
GET YOUR FREE QUOTE TODAY
Benefits of Woven Patches
Being a veteran Custom patch maker in the industry, we can tell that a Woven logo patch offers a range of benefits over traditional embroidered patches. They are more durable and withstand more wear and tear, making them perfect for uniforms and workwear. They also have a smoother surface, which makes them ideal for more intricate designs and logos.
Get a Fully Customizable Woven Patch
The most customizable woven patch you can get without using your loom. Made with industrial woven machines that cost hundreds of thousands of dollars and are two stories high, you'll get the best quality and the most customization options by partnering with us. Whether you want a woven label patch or a woven patch for clothes, we have got you covered.
Woven Patch Backing Options
Make sure your woven embroidery patch stays in place. Make sure your patch stays put. Choose from 10 backing options to customize not just how your patch looks but also how it's used.
Give your woven patch the perfect finishing touch with a smooth or textured border.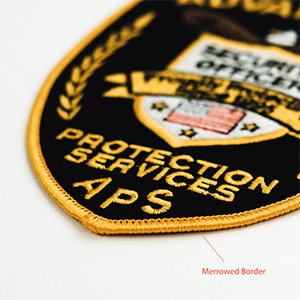 Merrowed Border
Add contrast and seal the edges with an overlock stitch in the color of your choice..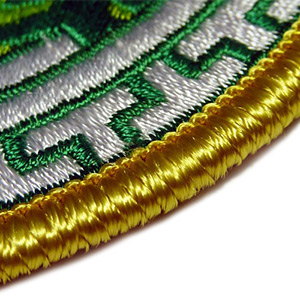 Embroidered Border
Add just a touch of embroidery for fun texture and semi-precise shapes.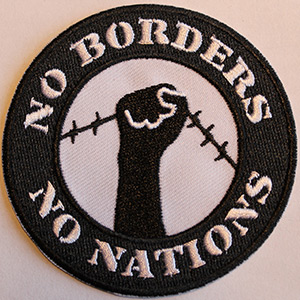 No Border
Keep it simple. Stitches are secured with a subtle interior loop stitch.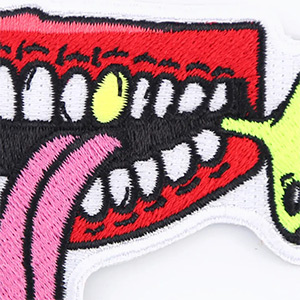 Neon Threads
Make your designs really pop with premium neon threads.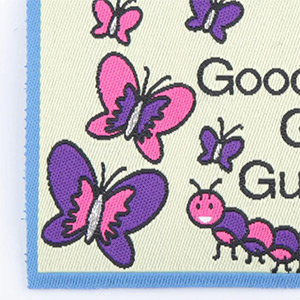 Metallic Thread
Add shine and luxury with premium metallic threads.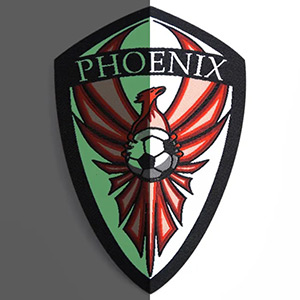 Glow-in-the-Dark
Give your patch a bold, unexpected twist with glow-in-the-dark threads.
Without that classic chunky texture, you've got to make your woven patch stand out in other ways. Use these premium thread options to make a stylish statement.
Small surface area, big impact. Add however many thread colors you need to make your design really stand out.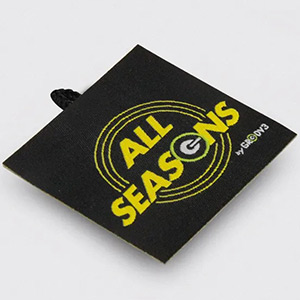 Button Loop
Add this extra attachment method for an additional charge.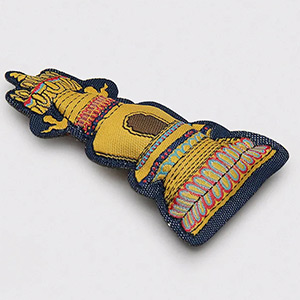 Rhinestones
Add a little glitz and glam by embedding rhinestones into your design.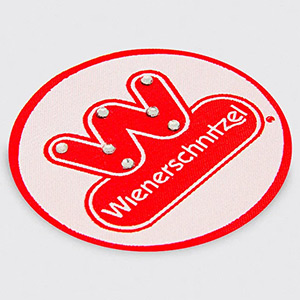 Cotton Stuffing
Add extra volume and texture to your patch by stuffing cotton between the backing and threads.
When it comes to patches, sometimes more is more! Add fun extras onto your woven patch to make it your own.
Customized Premium and Rich Woven Patches
Get custom woven patches, varsity letters, letterman patches, and award patches for your jackets or university and college, music, athlete, and sports events. Choose from a wide variety of yarn and colors and customize your patches the way you want.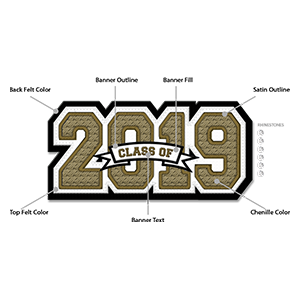 CLASS OF 2019
Shooting Stars
Regardless of the size, quantity, and shipping deadlines, Paragon Patches got you covered. We do patch production on a large scale and bulk amount for schools.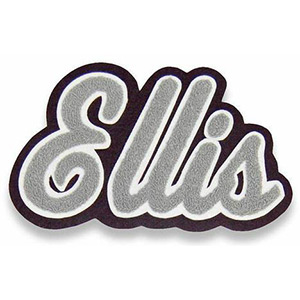 THE ELLIS
The Woven Patches
awards, sports, fine arts, and activities at a very affordable price and efficient manner. From military to fire department, sports team to biker's club, scholastic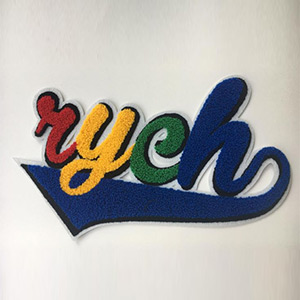 THE RYCH
The 5 Color
We strive to deliver you the durable, sturdy, and eye-catching patches design at competitive pricing and fast delivery.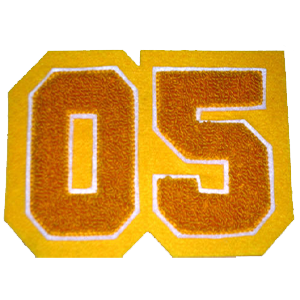 THE 05 TEXTURE
1 To 3 Colors
scholastic awards to commemorative events, we are here for meeting your every kind of patch need.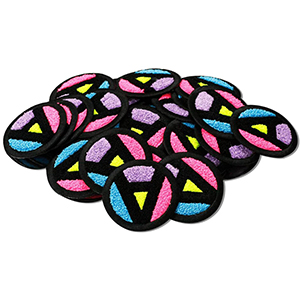 THE WOVEN PATCHES
ROUND CUT
body filler to fill up outlines to get a rich premium looked patch in small and large designs which are absolute to design letters, numbers, and shapes.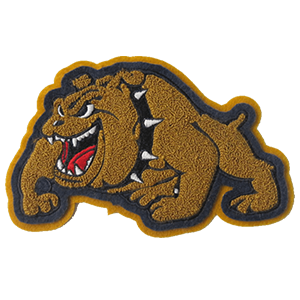 THE DOGE TEXTURE
The Chenille
We are a leading supplier and manufacturer of patches throughout the USA.From military to fire department, sports team to biker's club, scholastic
How to Create Your Custom Woven Patches
Unlock your creativity and learn how to make woven patches, and create your own design with ease and precision.
Step 1:
Create Artwork
Our professional will assist in creating patch design Identify what type of patch you'd like to create and how many you need to get an initial quote.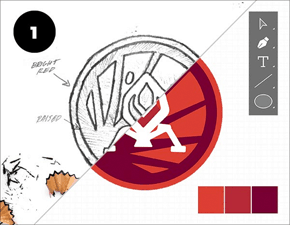 Step 2:
Sample patch
A sample patch will be designed and shared with you for approval Make your woven patch as classic, avant-garde, bold, adorable, or out of the box as you'd like with 100+ customization options.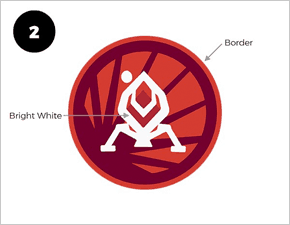 Step 3:
Production begins
Once the patch sample is approved, the actual work begins We'll ship your custom woven patches straight to your doorstep with free tracked shipping, ready to wear and ready to distribute!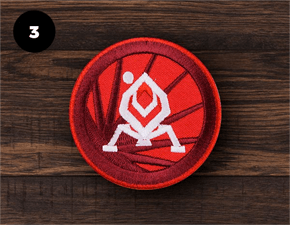 Step 4:
Delivered Successfully
Receive your custom patches order, anywhere throughout the USA. Free for you straight to your doorstep with free tracked shipping, ready to wear and ready to distribute!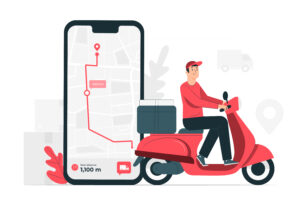 Order Your Custom Woven Patches Today
If you're looking for high-quality custom-woven patches, look no further than Paragon Patches. Our team is dedicated to providing you with the best possible product, and we stand behind every patch we create. Contact us today to get started on your custom order!
Woven Patches By Paragon Patches
Exquisite Detail: Our woven patches are a testament to the art of precision. Every detail, no matter how intricate, is meticulously woven into the fabric, resulting in a design that's both refined and visually captivating.
Unsurpassed Quality: Our commitment to quality extends to our woven patches. Crafted using premium threads and techniques, these patches boast durability and colorfastness that stands the test of time.
Texture and Depth: Woven patches bring a tactile element to your style. The textured surface adds depth to your designs, creating a visual and sensory experience that's truly unique.
Versatility Redefined: From adding flair to clothing to personalizing bags, hats, and more, woven patches are a versatile medium of expression. Their flexibility makes them perfect for intricate logos, fine lettering, and elaborate designs.
Endless Creativity: Whether you're aiming for classic sophistication or contemporary vibrancy, our woven patches can be customized to align with your creative vision. The options are limited only by your imagination.
Attention to Detail: Our artisans pour their expertise into every woven patch, ensuring that each stitch is a testament to their dedication and passion for the craft.
Paragon Patches redefines woven patches as more than just fabric embellishments; they're expressions of artistry and sophistication. Step into the woven tapestry of Paragon Patches, where threads create stories, and each patch is a testament to the beauty of craftsmanship.